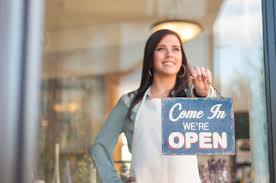 In any business, the cash flow is important, and when sales aren't producing as much as we'd like or when business costs outweigh income, it's probably time to re-evaluate where the money is going. So, maybe we can help you out with that.

Brytan & Associates, a dental embezzlement investigation firm, has joined us to put together this list of money saving tips for your business. Sometimes, as a business owner, you're too emotionally connected to everything that goes into your business, so getting an outside perspective on where to cut costs can help.
Cut Employee Expenses
Think about the spending for employee perks, like free lunches, petty cash, validated parking, etc. If you really need to make some budget cuts, cutting on employee expenses rather than laying off any employees might be the way to go. Some employee expense is necessary at times, but evaluate the needs of your employees and the extra expense to see where you can save here.
Outsource Work
Rather than taking the time to train a new or current employee on a task you need done, try outsourcing the work. Find someone who is already an expert in this task and send the work to them instead of taking the extra hours to train someone in-house.
Embrace the Cloud
How much is your company spending on storage space for digital files? Hardware gets expensive, especially as your clientele grows and you need more storage. Consider trying cloud-based services to host your data. Generally, you'll pay an annual fee per user for cloud-based software instead of maintaining and purchasing expense software in-house.
Get Event Sponsors
Does your business host many events? If your company depends on the leads and customers that your events bring in, then consider getting an event sponsor instead of cutting event expenditures. Find a vendor in a related business that can benefit just as much as you from helping to sponsor the event. That might even be the start of a great mutually beneficial partnership. The worst that can happen is they'll say, "No."
Negotiate with Vendors
In line with events, whether for customers or employees, think about what you are paying your vendors. Do you have vendors who you go to on a regular basis? Consider striking a deal with them for lower prices on their services, especially if you're a repeat customer. Vendor prices are not written in stone and many are willing to negotiate to keep a consistent customer.
Rethink Advertising Costs
Where are you spending your advertising budget? Is it going into billboards and radio ads? Consider re-evaluating your ad strategy for lower costs and methods where you can track your conversion rates like SEO and social media. Everyone is online now, and in some instances, you can reach more than 10,000 people with a $10 ad on Facebook. With tools like Google Analytics and Google Adwords, you can set up tracking on your website to determine where your online traffic is coming from and what methods are getting you the best conversion rates. Don't underestimate the power of online marketing.