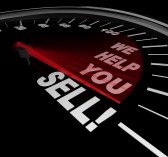 Do you work in customer service, or more particularly, do you work in sales of some kind?  If you do, here is a tip that will make your job and your life much easier.  The key to becoming a successful salesperson is to take the time to get to know your customer or client.
How do you do that?  Let's take learning Link how to sell a phone as an example.  First of all, before you do anything else, ask your customer what they are looking for in a phone.  Do they want a data plan or do they just want to be able to talk?  Is this phone for emergencies only or for everyday use?  Do they need long distance?  Do they want to be able to text?  How often will they be texting?
Now, while you are asking all these questions, don't forget to listen.  Take good notes of all the particulars.  This way you won't be wasting your time or the customer's time.  You will know exactly what your customer wants and needs by the end of your queries.
This is a much better and more effective sales tactic than just simply telling your customer about all the products you offer.  Frankly, your customer really doesn't care about your products, they only care about what they want.   So, take the time to listen to them and you will find a product to suit their needs and interests quickly and smoothly.  Don't try to tell your customer what they want, instead, let them do the talking and you will soon become aware of what they want.

These tactics will not only allow you to achieve your sales targets, they will also make your job enjoyable, and your customers will be happy, making you feel rewarded for doing a good job.  Your manager will be happy with you and you will be more likely to get a raise or increased commissions or both.  It's well worth the effort, and believe me, it really does work, no matter what you are trying to sell!