If you don't have time to shop or you really don't have extra money to spend on a gift,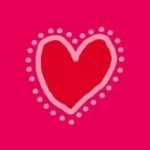 you can give the gift of your time instead.  Spend a few minutes making a homemade gift certificate for your loved one or friend offering a special service that would be meaningful to them. 
For instance, if you are giving a gift to a busy stay-at-home mom, offer to give her the afternoon off by taking care of her kids.  If you are friends with an accountant, offer to make her a meal during tax season.   If you are friends with a farmer,  offer to help him by cutting his lawn during harvest time. Or, if you have friends who are elderly, offer to drive them around or pick up their groceries, or just offer to make them a meal and spend time with them. 
There are lots of things you can do and it will likely mean more to them than if you had just gone out and bought them another knickknack.  Gift giving doesn't have to be expensive, but it does have to be from the heart.  Your time can be a priceless gift.