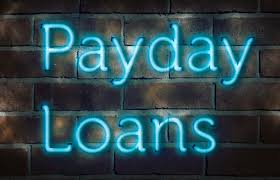 Payday loans are one of the most popular fast loan or short-term loan vehicle in Canada as also in many other Western countries. But they are one of the least well understood. Many companies expose borrowers to payday loans without properly educating them about the perils and dangers of the same. They are only shown the bright side but the thorny side is conveniently suppressed.
Most borrowers don't read the fine print of the loan documents carefully while signing them. They pay for their naivety later on when they find out about the additional charges, pre-closure penalty fee or auto loan renewal and all these charges keep adding up often without the knowledge of the borrower. When he gets trapped completely in the payday loan repayment bills completely, the lenders put the blame squarely on him saying that all the warnings and terms and conditions were written in the various documents that he had signed and he had used his own discretion to take the loan. So, they are under no way responsible for the borrower's plight.
That is why the provincial governments in Canada have framed quite a few laws to protect the borrowers from facing harassment from the debt collection agents and lenders. It is important that you know about them. You should be equipped with the common questions and answers regarding payday loans as well before you decide to apply for one yourself.

Q & A
Q) What is a payday loan?
A) A payday loan is generally taken to meet exigencies which were not expected. They are usually scheduled to be repaid on your next payday. You can either repay the loan electronically from your bank account, which is usually the case when you have applied for a loan online. When you take a payday loan from a brick and mortar store, you can get the cash right away and then come back and repay on your next payday.
Q) Are there preconditions for qualifying for a payday loan?
A) There are generally a few common conditions that you must fulfill for being eligible for a payday loan. You should be above 18years of age (could be 19 in some provinces), should hold a job, should be able to submit proof of your employment at the time of verification and some lenders may also need you to provide your previous credit records. The lender may also ask you to submit a valid email, a government-issued photo ID, a telephone number and a bank account in your name. Some lenders may also require borrowers to get a minimum salary or have a minimum experience level before they can be eligible for a payday loan.
Q) How will you receive the funds?
A) It would depend on the conditions of your agreement as also the logistical capabilities of the lender. But, there are a number of online lenders who allow the entire transaction to happen online without your physical presence at a store. The amount may be directly credited to your listed bank account. Or if there is a brick and mortar store of the lender nearby and you decide to collect cash or a cheque in person, then that may also be arranged.
Q) Is online application for a payday loan safe?
A) There are generally known to be safe. However, forgery or fraud can't be ruled out altogether. You should take all precautions before sharing important private details like social insurance number, bank account details, etc online. Sometimes, lead generators take the information and then sell it to loan givers.
Q) Is there a limit on the number of payday loans that you can receive?
A)    Yes, if the lender is a member of the Canadian Payday Loan Association, they can only grant you only one loan at a time. But, after you pay off this loan, you can apply for another.
Q) Can a payday loan lender garnish your wage?
A)  Your wage can be garnished if they get a court order to that effect. If you stop paying the dues, a lender may sue you and if they get a verdict in their favor and then they get an order of wage garnishment, your employer would have to set apart a portion of your salary as per the court order.
Q)    Is there an origination fee?
A)    While some lenders charge an origination fee, some don't.