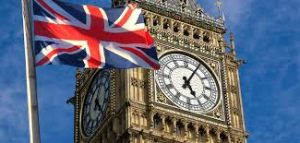 UK jobs
A lot of people have a dream to work in the UK, as it offers a wonderful opportunity for career growth, and a lucrative salary in most of the sectors. As a result, many foreign youths visit the UK in order to find a prestigious job, in order to get a ladder for proper carrier growth. If you are dreaming of working in the UK, or you already have a job lined up in the UK, it's a good idea to clear up any uncertainties regarding documentation, etc. as early as possible so that you don't face any problems or obstacles at the last minute.

The degree
If you're looking for a job in the UK, you should first obtain the minimum degree for the job you want. You should familiarize yourself with the profile of the job, and research various companies and locations to determine where you would like to work and what their minimum requirements are. For example, if you are looking for a job in the IT sector, you should at least be a graduate in streams such as software, programming, or similar other subjects, from any recognized university as that is the most basic requirement.
Appointment letter
If you have already landed a job in the UK, you might be wondering about the documents or the additional details, or more importantly the essentials for working in the UK. The most important document is the appointment letter, which is issued by the company and is sent to you. The essentials that you will need will be mentioned in the appointment letter as a separate attachment, and if they are not present, you need to determine what additional documents are required in order to join the company.
Other essentials
The most important document after the appointment letter is the passport and the visa to visit the UK. You should talk to the passport authority of the country you are living in, and they will help you to get a passport and a visa, which will be helpful to visit the UK, and start working in the country.
Passport or visa
You should be aware of the regulations in your own country as well as your destination country before applying for a passport and visa.  Remember that every country will have its own set of unique rules that you will want to be aware of so that you don't have any trouble obtaining the documents you need. In most countries, you will have to provide details such as your address , information about your identity, as well as a proof of no criminal record, and so on. The details of the documents necessary for a passport or a visa will vary.  It's best to do your research rather than assuming anything.  In case you have additional inquiries, visit NI Apply, where you can find more information.