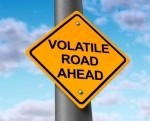 If you have never purchased stocks before, then you need to read this first. Yes, stocks are a great way to invest your money but they are still risky if you don't know what you are doing. It is because of this that I recommend that you learn a little bit about stocks before you put a penny into them.
Before I get into the four tips for first time stock investors I just want to make sure that you have money in savings first. The reason I say this is because a stock investment should not be considered a savings account as they carry risk.
Don't Buy Before Doing Research – Just like you wouldn't buy a property without first doing your research, likewise if you don't research a stock, then you won't know the first thing about it. What most people don't understand is that all stocks carry different risks and rewards and you need to know that in order to make the best decision.  There are courses you can take to learn how to research companies.  I highly recommend that you take a reputable course if you are planning on trading stocks for a living.  If you are married, it's a good idea to both take the course so that you will both understand the risks involved with investing.

Understand How Much Risk You Can Handle- Before you invest, you need to know how much risk you are willing to take.  You need to know how you would respond if you lost 10%, 20%, or 30% of your money.  Would you sell your stocks and take a loss?  Or, would you keep your stocks or perhaps buy more when the prices fall?  You want to be very self aware if you plan on investing in stocks.
Never Invest Money You Can't Afford To Lose – As I said earlier, a stock account is not considered a savings account. I want to make that clear to you as you should never invest in the stock market if you can't afford to lose all of it. A lot of people think that stocks are a safe way to invest their money but the truth is that they are risky, that is the whole reason why they  have the potential to offer such a nice return.
Diversify Your Portfolio – Do you know what diversifying your portfolio means? By diversifying your portfolio you will invest in stocks that are in different industries, different countries and using different amounts. The benefit of diversifying your portfolio is that you will protect yourself in case one industry takes a huge hit.
As you can see, buying stocks without knowing the first thing about them is a terrible idea.  Understanding both yourself and the companies you want to invest in is the key to successful stock market investing.