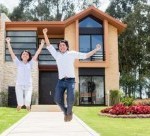 A majority of real estate apps are likely to show you certain key features. You'll usually find a button on these apps that will help you locate homes that suit your preferences. Your GPS chip will locate your position with the help of this app. You'll soon be able to contact the agent that handles listing of properties in that specified area. There are a huge number of real estate apps that you may use to make the most of a unique opportunity.
Hotpads App
Relevancy of information is one important thing that all property viewers consider while buying properties. Hotpads is one app that can provide you with all necessary information about your chosen property. The wealth of information that you may access helps you assess a particular area with the help of demographic maps; these maps are useful for locating facilities like schools, market places and health clinics.

Real Estate Websites
There are a few websites that are fully focused on the business of real estate. Both the property buyers and sellers can utilize these websites fully as these sites provide them with location, insight and valuable suggestion concerning properties. Websites like Trulia.com offer applications that may help you with determining square footage, locality and the number of rooms in addition to price and other items. These features are also quite useful for the purpose of rental search. The Recently Sold option helps you search as per the valuation of properties within a specific neighborhood as you find the frequency with which homes have been sold within that neighborhood. Buyers are bound to feel more attracted to your home once they come across all seasonal accents.
Social Networking Sites
The key seasonal features of your home may be displayed in social networking sites like Facebook and Instagram. When it comes to seasonal selling, you must gather pictures of your home amidst the greenery of winter, colors of spring, fruits of summer and shades of fall.
The Walk Score Ap
If you're eager to know walking accessibility of all facilities within a certain region, you may seek assistance of the Walk Score app. You'll get a clear picture of the entire neighborhood as if you're walking through it. You'll soon be able to locate properties that are located near the key facilities like parks, clubs and hospitals. This app helps in saving much of your hard-earned money and time during this process.
Through different hours of the day, you'll be able to visit the specific block that you've chosen. This app helps you identify whether the area is gradually fading or coming to terms with the economic and social challenges. You may wish to know more about real estate Chennai if you're looking forward to settle down in Chennai. Checking out the various phases of development is truly important for all buyers.
The phases through which the local businesses shift will yield the bad signs; you'll notice it through vacant business spaces, extra for-sale homes and additional rental generated out of neighboring spaces. Signs are favorable when you point any commercial housing redevelopment, influx of professional couples and foundation of reputed academic institutions.