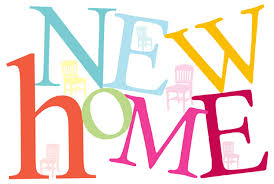 Most of us have ambitions to own a home one day. There's absolutely nothing wrong with renting, but for many of us, it's a dream to be able to call a house your home. If you're thinking about stepping onto the property ladder, here are some budgeting tips to help you afford a new home.
Saving for a deposit
These days, you'll need to put down a deposit to buy a new home. Even if you only have a relatively small lump to put towards the purchase, this can make a massive difference to the range of homes available to you. If you're thinking about buying a house, it's best to start saving as soon as possible.

The first thing you should do is open a separate savings account. If you're trying to save money with a single account, you may be tempted to spend more. If you're putting money aside each month, that temptation won't be there. Sit down with a calculator, and work out how much you can afford to save each month. If you don't already do a budget at the end of each month, now is the time to start. In one column, you'll need to write down all your outgoings, and in another, your income. Finally, add any one-off expenses you expect to incur in the month ahead. If it's your partner's birthday, for example, you may be setting aside $100 or $200 for a present. Once you've got all the numbers in front of you, decide how much you want to save, and set up a direct debit. This way, a sum of money will be transferred into your savings account each month.
There are lots of different ways you can save money at home. If you really put your mind to it, you may be surprised at how much you can add to the coffers in a relatively short space of time. Start by making some calls and doing some research online to check that you're getting the best deals on insurance, your broadband and cell phone, and your gas and electricity. Often, switching providers can save you a lot of money. Next, try and cut your shopping bills by sticking to a list and doing your food shop online. When you go to the store, it can be easy to have your head turned by sales and promotions, which actually result in you spending more. Compare prices before you buy, and try not to buy more food than you need. If you throw food away every week without fail, cut back to avoid waste.
Making changes to your lifestyle can also help you to save for a deposit. Swap a couple of nights out each month for dinner parties or takeouts at home with friends. Try and scale back spending on luxury items like clothing and vacations for a while. Saving can be hard work, but it'll all be worth it when you have a home to call your own.
Working out a budget for your property search
Once you've got a deposit, you can think about setting a budget for your property search. Arrange some appointments with mortgage providers and financial advisers, and go through the figures. Talk about the different types of mortgage on offer, and work out a figure that you're comfortable with. Try not to avoid overstretching yourself. You don't want to buy a house, and then resent having to live on virtually nothing for the next decade.
When you've got mortgage offers on the table, you can start looking for your first home. Contact some agents, and have a look online. Make sure you filter the results to suit your budget. You don't want to fall in love with a house that's beyond your reach.
If you see homes you like, arrange a viewing, and have a good look around. Be thorough, and don't feel like you have to rush. Buying a house is a huge commitment, so don't feel pressure to zip around and then give an agent an answer. If you're seriously considering a home, you may want to go back a number of times to make sure that this is the house for you. When you view homes, always have your budget in mind. If you're looking at new homes, it may be more straightforward to calculate the total cost of the move. If you're looking at older homes or houses that need some TLC, factor this in when you're doing your sums. Some homes you won't need to spend a dime on. Others may require thousands of dollars worth of work. If a home is at the top of your budget, but it needs a lot of work, this will take it over budget, so be wary.
If you are looking at homes that need remodeling or updating, ask for some quotes for the work before you make a decision. It's important to understand how much the building or cosmetic work would cost if you were to go for the house.
Affording renovation and redecorating
If you've set aside money for renovation work and an interior makeover, there are ways of getting more for your money. Never go with the first quote. It's always a good idea to ask several firms to provide quotes for the same job. You may be shocked at the variation in prices. When it comes to cosmetic work, you don't have to spend a fortune to get a spectacular result. Visit affordable stores that offer cut-price copies of designer furniture and accessories, and take advantage of sales and offers. If you plan to spend a lot at a store, for example, it may be worth having a look at cards2cash.com/product-category/by-store/home-depot-gift-card/. You can save on vouchers, and redecorate your home for less. Look out for furniture on online auction sites, and don't be afraid to try and rescue items that look a bit tired. Upcycling is all the rage, and it could give you a stunning new piece for virtually nothing. Make the most of simple, inexpensive touches like cushions, vases, potted plants, and rugs. You don't have to pay premium prices to achieve an incredible makeover. If you're searching for ideas, look no further than https://uk.pinterest.com/explore/budget-decorating/.
For many of us, buying a home is a landmark achievement. If you're hoping to join the homeowner's club in the near future, hopefully, these saving and budgeting tips will come in useful. Good luck!