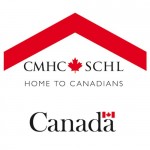 What is CMHC?
CMHC stands for Canada Mortgage and Housing Corporation.  CMHC protects lending institutions from mortgage default by providing mortgage loan insurance.
When do I have to pay CMHC insurance?
If you purchase a home and make a down payment that is less than 20% you will be subject to paying CMHC insurance premiums.  You may also need to pay CMHC if the home you want to purchase poses other risks to the lender such as a poor location, etc.

How do I get CMHC insurance?
To obtain CMHC insurance, lenders pay an insurance premium and the lender will typically pass this cost onto you.  The premium amount is based on a percentage of your mortgage.  The premium  can be paid up front as a single lump sum or you can add it to your mortgage and include it in your mortgage payments.
Important note about CMHC Insurance
CMHC insurance is not the same as mortgage life insurance that your lender will likely offer you when you sign the papers for your mortgage.  Mortgage insurance through CMHC is there only to protect the lender not you.
For more information about CMHC, check out the CMHC website.