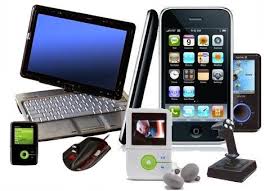 With more and more top grade gadgets being introduced on the market, it can be tough to find the money to afford them. However, you will be pleased to know that you can cut the costs on getting top grade gadgets by knowing where to look. Gear Hungry provides you with an ever-growing range of gadgets, covering both ends of the financial spectrum. Hundreds of products are considered for the website each week and Gear Hungry will only deliver you the best. Read on to discover a few of our favourite cost-cutting top grade gadgets.

Smartphone Macro & Micro Lenses
It is hard to keep up with the massive variety of cameras constantly being designed, let alone smartphone cameras too. Blips Smartphone Macro & Micro Lenses fit both phones and tablets, letting you snap high definition images with microscopic-like magnification levels. This set of lenses is being sold for roughly $19, which is a great money saver as you will no longer need to be forking out for a new camera with these qualities.
Birdie For GoPro
Drones are definitely the new craze, but we don't all have a spare grand for the luxury. If you have a GoPro, then there is good news. 'Birdie' has been invented as a cheaper alternative which straps to your device and allows you to take high flying aerial shots. The Birdie for Go Pro folds up small, making it easy to carry around and set up. It resembles something like a giant badminton shuttlecock and the results are truly spectacular.
Multi CableDrop
If you hate having wires all over the place, you will be pleased to know that you can purchase two Multi CableDrops for $9. The CableDrop sticks to a flat surface and has grooves for a variety of sized wires. This keeps them in place and will stop any nasty injuries. It can also be brilliant for routing cables behind a PC or TV.
Apple Watch Stand
As much as we all love Apple products, there is no denying that they are quite the investment. Elago's W3 Stand for the Apple Watch is made entirely out of silicone to softly hold your expensive device, securing it while charging. At just $15, protecting your device has never been easier.
Wipebook
When a notebook is full, we tend to throw it out or hide it away with intentions of coming back to it (we all know this rarely happens). Wipebook contains whiteboard-like pages that can be drawn on, erased and then drawn on again. It is a never ending notebook! The Wipebook comes in a variety of sizes and designs. Say goodbye to having to buy multiple notebooks and hello to an infinite amount of notes.
With these gadgets in mind, you will be cutting costs massively on products that could potentially cost hundreds. With sites like Gear Hungry, you will be sure to save a fortune on products that you have avoided investing in for quite some time.