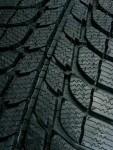 We recently had to replace the tires on our newer car.   Ouch!.  We go through tires quickly as we make our car work hard.  Long road trips can be really tough on tires, so we have discovered.  Most people only change their tires once every few years, but we have to change them more frequently as we use our car a lot for long-distance travel.
Rather than just bringing your vehicle to the shop and asking for new tires, it is important to do your research, to ensure you are getting the best tire for your money.  There are also different tires designed for different types of use.  Some are made to give you a really smooth ride, but they aren't built to last as long as the more rugged ones.  We learned this the hard way.

We need tires that are built to last, and even though the ride may not be as smooth, we would prefer a bit bumpier of a ride if it means that we don't have to replace them as often.
So this time, instead of just blindly going to the shop and asking for tires, my husband decided to do his research.  He found a really helpful website http://www.tirerack.com/, which aided him in making the best choice for us.
He shopped around and found the tires he wanted at the best possible price.  Now we have tires that were built to last and were at a reasonable price.  Just like any other big purchase, it's important to find what you really want.  For some reason we never had given much thought to our choice of tires before, but from now on we will make use of online resources and do our research prior to making a purchase.
Having little car knowledge, I had always just taken for granted that tires were virtually all the same, but after our experience, I have learned that I was wrong.  Everyone uses their car a bit differently and it is important to determine what type of tire meets your needs.