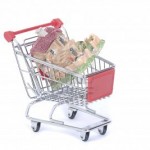 If you are sick and tired of paying rent, knowing that you are practically throwing away your money month by month, here are a few things you should know about before you go and get a mortgage preapproval from your local financial institution
Access To Credit
Before a financial institution will lend you money they will want to know how much access to credit you have.  For example, they will ask you about your limits on your credit cards, lines of credit, overdraft protection on your bank accounts, as well as on any loans you may have.  Even if you are not carrying a balance on your credit products, the lending institution will still have to take your limits into account.  The lending institution may ask you to decrease or get rid of some of your credit products in order to approve you for a mortgage.

Job Stability
If you have recently changed careers and have only just begun to work in your new field, your lending institution may be wary to lend you money as they usually only lend to people who show job stability.  If you have recently been promoted to a new company but have continued to work in the same industry, then it is less likely to be a problem.
Your Current Debt Load
Lending institutions take into account your Total Debt Servicing Ratio. This is a formula that determines whether or not you can really afford to buy a home.  You must remember that above and beyond your mortgage payments, there are other added expenses to owning a home such as utility bills, maintenance and upkeep, etc.  The lending institution will want to make sure that you can truly afford a mortgage if they give you one.
A Down Payment
The lending institution will want to see that you can put down at least 5% of the purchase price.  It is ideal if you can afford to make a down payment of 20% and then you can avoid having to pay insurance on it.  They will want to see proof of your down payment prior to approving your mortgage.
So, as you can see, there are number of things you need to be prepared for before trying to get a mortgage.  Home ownership does make more financial sense than simply renting, but the decision to become a homeowner should not be entered into lightly.