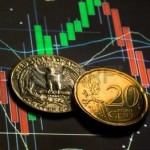 The Forex (FX) markets have many similarities to the equity markets, however there are a few key differences that any traders wishing to switch from the equity to the Forex markets should be aware of. Whether you're an experienced trader looking to try your hand at trading in the Forex market, or have never traded before and have decided that Forex seems to be the best choice of market to get you started with trading and investment, this article will help you understand how to get started with Forex trading.
Find a Broker
In order to get started with trading in the Forex market, you will need to choose a broker. As in any market there are a number of Forex brokers to choose from, however there are some key qualities that traders should be looking for when selecting a broker forex trading. Traders should look for a broker that is tied to a quality institution – unlike equity brokers, Forex brokers tend to be associated with large banks and other lending institutions due to the large amounts of capital required. Good Forex brokers will be registered with the Futures Commission Merchant (FCM) and will be subject to regulation from the Commodity Futures Trading Commission (CFTC).
Broker Qualities
When searching for a Forex broker, it's important that a number of different qualities are sought after. Low spreads is just one thing that new traders should be looking for in a broker. Since Forex brokers don't charge a commission, the spread is the difference between the price at which a currency can be purchased and the price for which is can be sold at any given time, which is how brokers make money. The bottom line is, lower spreads will save you costs. Before you commit to a broker, it's a good idea to request a forex trading demo or trial period in order to try out any tools and features that they have to offer.
Choosing an Account
The majority of Forex brokers will offer at least two different types of trading accounts. The most basic type of account, known as a mini account, does not require a large amount of capital, however you will need a higher leverage amount to trade in order to make money with a small capital amount. Standard accounts will allow you to trade at a variety of different leverages, but many require a minimum capital level to start with, averaging at around $2,000. Finally, a premium account will require a significant amount of capital, however they allow you to use varying amounts of leverages, and many brokers offer more additional tools and services with their premium account. The type of account that you choose is ultimately down to how much capital you are willing to invest and the different leverage amounts that you'd like to use.
How did you get started with Forex trading? If you have any advice or tips for those just starting out getting to grips with the Forex market, we'd love to hear from you in the comments below.