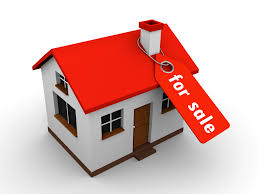 When selling your home, the most important aspect is preparing your home for potential buyers, or people viewing the property. This will not only make sure your property is sold quicker, but can possibly add much more value.
If you do manage to sell your property, for more than you originally thought, this will enable you to buy a new house easier. However, when moving into your new house it is also important to figure out your finances first and you should calculate mortgage payment with taxes and insurance before you move into your new home.

Declutter
Get rid of all the excess belongings. Put them in storage, sell them or throw them away.
An updated look
Giving your walls a fresh lick of neutral paint will make your home seem lighter and bigger.
It will allow the viewers to imagine how they would adapt to moving in.
Fix and clean
Make any small repairs – holes in walls, broken door knobs, cracked tiles, torn or worn carpets. Many buyers want to move in without making changes, so take the time to do this.
Clean your home until it looks brand new. Get rid of any lime scale, wax wooden floors, remove any odors, put fresh bed linen on and have clean towels. This will make the place more attractive.
Organize the garden: cut bushes back, clean the patio area and remove garden furniture of mould or dirt, and also cut the grass. While this doesn't add much worth to your home it makes it much more likely to sell as people visualize themselves using the garden in the summer.
Lighten it up
Wall mirrors make a room look much larger and lighter. Think about putting some up.
Clean windows inside and out, and replace any broken light bulbs. Making the place feel light and airy makes rooms feel a lot more spacious and, as a result, the property will feel more attractive.
Not just a pretty face
Ensure that the windows have blinds or curtains around them as exposed windows can make a place feel uncongenial and badly maintained.
A lot of plants and flowers can bring color and light to a room and they can also smell wonderful if they are fresh.
Get the right smells
Bad smells are unpleasant and can potentially be the single biggest turning point for potential buyers. Fix the source of any odd smells. Clean drains, rinse bins, open windows, get rid of furniture – or clean them – if they're fixed with cigarette smoke or pet smells, and wash any bed sheets that have seen better days.
On the other hand, good smells have the potential to make a property feel like an appealing home. While it might be unrealistic to bake fresh bread or for every viewer, you could perhaps make some fresh coffee for a really homely and comforting smell.
Show, not tell
You should have chosen a good estate agent so allow them to show the property to viewers. They're the professionals.