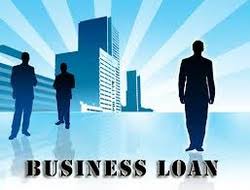 Capital funding is one of the most important factors that you need to consider while performing various business activities like that of expanding your business. Small business loans are offered by various financial institutions like banks.
Apart from your financial strength and capital fund requirement, you must count upon the nature and volume of business in order to determine which loan product is right for you. Opting for an unsecured loan is certainly your best option in case you need a business loan without any asset to present as collateral under a financial crisis.
Advantages of Unsecured Loans
When it comes to expanding businesses, most business entrepreneurs don't rely on alternative funding methods. Inadequate capital funding often keeps them from growing. Collateral is used for securing your loan and a majority of business owners consider it as a traditional method of business financing.
You won't need to tie up any asset for securing your loan amount after you've acquired an unsecured loan. You won't need to show any form of collateral to the lender while you're applying for this type of loan. Unsecured loans prevent you from putting your valuable assets at stake. Under the circumstances that you default on your loan, your assets will remain untouched as there won't be anything to be repossessed.
In comparison to secured loans, unsecured loans come to you with a much higher interest rate. A secured loan needs more time for processing and approval. On the contrary, unsecured loans are truly simple and fast to obtain.
Can Unsecured Loans Help in Expanding Your Business?
You may explore several ways to expand your business with the help of unsecured business loans. Unsecured loans yield funds that can be utilized for renovation activities, development activities, workforce enhancement, and procuring equipment.
These loans are capable of helping you in dealing with the seasonal challenges besides meeting your requirement of working capital. Unsecured loans are of great help to you in the event you're planning to acquire a new business.
The Loan Can Be Achieved Even Without a Good Credit Score
Unsecured loans come with a great advantage since these loans can be approved even when you have a poor credit score. The credit score of a loan applicant is of little interest to private lenders in general. A loan of this type can be extensively used by businesses that reflect a poor credit score. In your attempt to secure funds for your business, you might need to make some compromises. You'll need to prepare yourself prior to applying for any unsecured business loans.
Go through your credit report and look for errors. You must do away with a few of your debts in order to improve your credit score. You may achieve a loan at a much lower rate of interest if you possess a better credit score than you have now. Your credit score is bound to improve if you repay the borrowed amount in time.
When it comes to adverse credit unsecured loans, online lenders may prove to be an inexpensive and effective source due to their 'zero' processing charges and competitive rates.