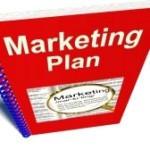 Getting a business off the ground is no easy task. Start-ups everywhere are struggling in a rough economic climate that is forcing them to make the most of limited funds. Marketing is especially important in the early stages of a business's life, but a lack of funding makes it very difficult for startups to promote their names. Fortunately, there are some great ways to market your start-up without spending over your limit.
A Business Website
Every company in business today should have a website. More business is done online than ever before, and your company's website will be an extremely important asset to you in the coming years. Your website is the center of your online presence, and it will lend you both exposure and credibility. Best of all, websites are inexpensive to build and maintain. The business website should be a cornerstone of any start-up's marketing strategy.
Local Canvassing
Never forget the importance of marketing to your local community. People in your immediate geographic area will be your primary customers in the early development of your start-up, so be sure to market to them directly. Canvass neighborhoods with flyers and promotional posters to advertise your new business. This can be done with practically no funding at all, so don't be afraid to get out to the streets and market your business the old fashioned way. You may be surprised at how well this old technique works.

Social Media Promotions
Social media networks are among the most widely accessed online hubs in the world today. Millions of users from all over the world are logged in from mobile devices and home computers at any given time of day. Promoting your business through these channels is the ultimate online marketing technique for the start-up on a budget. Social media profiles don't cost anything but time to create and maintain, and the potential audience is huge. When your followers start sharing your posts and promotions, they'll increase your market exposure exponentially and you haven't paid a dime.
Get Your News Published
The best way to promote your start-up is to get someone else to do it for you. Is there an interesting story behind your business that the public will want to read? Are you offering something new and exciting for the market? Think of what makes your business special and interesting, and start sending out press releases to bloggers and news publications. You're sure to get responses from journalists who want to cover your story, and that means huge market exposure.
Spread Viral Ads Online
Viral marketing has become popular recently, not only because of its efficacy, but also because of its affordability. You won't have to invest much in a viral video, infographic design, or other viral advertisement, and the brand awareness you gain from these ads will be extremely beneficial to your start-up. Figure out what makes your audience tick, and play to their interests with your own viral marketing campaign.