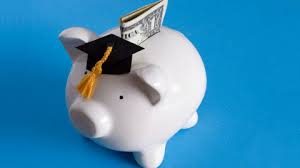 Going to college is often the first experience that people have of managing their own personal finances. Without parents at home to watch their spending and perhaps give money when needed, students need to buckle up and learn how to tighten their purse strings. Although it can be tempting to splash out and spend money when you're at college, living frugally can set up good habits for the future and allow you to better enjoy your salary when you finally get the graduate job you've been coveting. Read on to discover some of the best ways for students to manage their finances.
Study Online
As a student, getting the best prices for everything is essential to saving as much money as you can and being better able to live comfortably within your budget. With online MBA programs priced at around a third cheaper than their traditional campus-based counterparts, online study can massively reduce the cost of college and you will effectively come away with the same thing at a fraction of the price. You don't have to take all of your course online; many colleges will allow students to select certain modules to take online and others in-class, meaning that you can still save money without missing out on the social aspect of college. Along with that, online students often still get access to the campus library and other facilities.
Don't Rely On Mom and Dad
For students, it can be very tempting to ask mom and dad to send money for things, especially today when it's so easy to transfer cash from one bank account to the other with a couple of clicks on a mobile app. But, relying too heavily on your parents for money can have serious consequences for you, and you could end up in debt to them as well as the student loan companies and credit card companies that many students borrow from to get them through college. Of course, if you have absolutely no cash, that's a different situation – but avoid asking for money that you don't need, as this will teach you to be more disciplined with your finances.
Put Away Savings
You don't have to be taking a masters in business administration online course to know that saving money is a good investment, no matter how old you are. Even if you can only afford to save up a couple of dollars per week, making some savings as a student will definitely pay off, even if you only have a few hundred dollars to show for it when you graduate – it's still better than having nothing at all! Learning good savings habits in college will help you train yourself to save money, even on a tight budget. Saving as a student can be easier than you think with simple changes– stop buying Starbucks or fast food for a week and see just how much you save!
As a student, it's important to develop lifelong habits for good personal finance management.