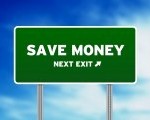 Everybody knows that buying things that are cheap is much better than buying things that are expensive, right? Well, not exactly. What you need to understand is that there is a difference between being frugal and being cheap.
The biggest problem that people have is they get these two definitions mixed up and it makes them look bad. You are being cheap when you spend very little but in doing so you sacrifice quality. You are being frugal when you are spending very little but you are getting good deals on exceptional products.   For example, if you search cheap London hotels, frugal folks will find great deals on really nice hotels.  Every one knows that traveling in Europe can be expensive, however, if you are willing to do a little leg work, you can really find some amazing deals online without having to sacrifice quality.   Alternatively, cheap customers will end up in a dumpy hotel that is uncomfortable and perhaps even unsanitary.   Frugal customers will have gone online to a website like Priceline.com or Travelstay.com and got a great room for the same price as the cheap customer, but will be staying in a comfortable, clean room.   So you see there is definitely a big difference between being cheap and being frugal.  Below are some more examples to drill home the point:

Items That Make You Cheap
Dishes – The problem with buying dishes from the dollar store is that they will break very easily. Don't buy cheap dishes as you will use them all the time. What you need to do is buy dishes that you know will last a long time but cost a little bit more. Trust me, it is well worth it.
Personal Care Products – Never buy personal care products at the dollar store. The reason you should not do this is because a lot of these products are made specifically for these stores and in most cases they are made with lower quality products. I know they might say they are the same thing but sometimes the recipe for the product is a little different than what you are normally used to.
Now, here are a couple of  items that are cheaper than normal but they make you frugal for a certain reason.
Items That Make You Frugal
Using Coupons – Buying any groceries or other items with a coupon might make you look cheap but the truth is that it makes you frugal. The reason is because coupons are a great way to save without sacrificing any quality from the product. Remember this the next time you see a coupon you could use.
Clothes At Wal-Mart – Do you ever shop at Wal-Mart for clothes? If you don't, then you should consider doing so. The nice thing about Wal-Mart is that they have a wide selection of clothing items and in most cases they are just like the items the other stores are selling. Their clothes are almost always cheaper and they last just as long as if they were $50 shirts from Macy's.
As you can see, there is a big difference between being cheap and being frugal.