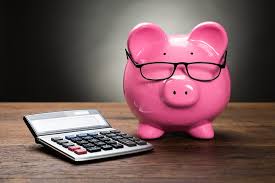 As a business owner, you'll constantly be looking for ways to increase your profit margin. An effective way to do this is by reducing your business expenditure. There are simple ways that you can save money by keeping a close eye on your overheads, which could be unnecessarily eating into your profits. Here are three easy ways where your business can save money.
Go Online
Get rid of your expensive marketing campaigns and go online instead. Traditional marketing techniques such as newspaper adverts, billboards and radio advertising can be incredibly expensive compared to using digital marketing. Use social media, blog posts and your website as marketing tools as buyers look for companies that are easily-accessible. By providing the customer with the option to buy online and read about your products, they can make more informed decisions about their purchases.
Keep everything saved to a cloud rather than filing hard copies. Not only is this more convenient but by encouraging your staff to go paperless, you can save on paper as well as the costs to run a printer – including maintenance, ink and toner.
Stay Energy Efficient
Encourage your employees to stay energy efficient. This can drastically reduce the cost of your energy bills and it is a factor that large businesses underestimate. Reduce your energy bill by turning off all electrical equipment when not in use, including computers and monitors.
Consider investing in energy-efficient devices. They may cost more upfront but they will save you money in the long-term. These devices are specially designed to be energy efficient and include computers, printers, scanners and air conditioning units.
Try using an online savings calculator to work out the potential savings that you could be making by encouraging your employees to be conscious of how much energy they use in the office.
Streamline
Reduce costs by looking at whether you can move to smaller premises or allow staff to work from home. Use free internet services such as Skype to reduce your phone bill and encourage teleconferences rather than travelling to meetings.
If your business has a lot of outgoing post, you could save money on the cost of parcel delivery by using an affordable and reliable service, such as Parcels Please. They even have a quick and easy tool to get you a quote for a variety of delivery services.
Follow our three easy tips to a keep your business's overheads down and make sure that you get the most out of your hard-earned profits. Making small changes such as utilising digital platforms, calculating costs online and encouraging energy efficiency can make all the difference.