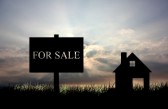 There are many ways you can invest your money, and each investment comes with its own set of risks and potential rewards.  Stocks, for instance, can be extremely volatile.  While some think that investing in property is very risky, it doesn't have to be as long as you know what you are doing.  Taking calculated risks can be very profitable.  Below are some tips you can follow if you want to start investing in property.
Understand the risks involved.  One thing I can't emphasize enough is the importance of understanding what you are getting into.  You will need to be aware that unexpected expenses will arise in the form of maintenance costs, repairs, and much more.  So you will need to make sure you have enough money set aside to cover those expenses.  You also need to be aware that you will not likely make a profit immediately.  It could take a year or two before your rent monies actually amount to extra money in your bank account.
See the potential.  For instance, if you are looking at property for sale in Turkey, the first thing you should do is not only focus on what is presently there – but envision the potential of what the property could be in the future.  Think about what improvements you could make and make sure you are aware of your local area and local market.  Is the property near water, near a good university, or near a popular tourist spot?

Be willing to walk away.  Do not allow yourself to become emotionally invested in the properties that you look at.  If you do, you may let yourself get carried away at the negotiating table and you may end up paying way more than you should have for the property.  You don't want any regrets, so make sure you keep your cool until the deal is done.  Be willing to walk away rather than making a bad decision.
Hire a professional inspector.  I highly recommend that you enlist the help of a professional home inspector if you there are buildings on the property that you want to buy.  A building inspector will be able to point out any major defects such as foundational problems, water problems, etc. that could cost you a small fortune.  You want to be as informed as possible about the property you are about to buy.  I suggest that you walk along with the inspector while he or she works so you can ask pertinent questions during the inspection.  Then look at the detailed report and you will become more aware of the potential costs associated with the maintenance and repair required.
There are many more aspects to consider when considering an investment in property.  Be sure to read a few books related to the subject, and talk to others who already have experience investing in this way.