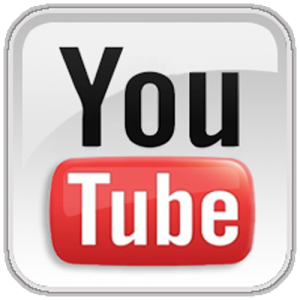 I am sure everyone reading this has heard about YouTube.  YouTube is the second largest search engine in the world and the largest video sharing website. YouTube gets millions of video views each day and you can take advantage of that and cash in on it. Most people think they can't make money with videos because they don't know how. Trust me; if you have time to create a short video and post it on the site, then you can make money.
The trick to making money with YouTube is to get as many videos published as you can. I am not talking about long drawn out videos, even a 2-3 minute long video will work just fine. The reason you need to keep your videos short is so that you can produce more of them and target a larger audience. Also, don't worry about your camera; as long as it is good enough to see what you are doing, then it will be fine.

So, with that said let's get to some of the tips that I have for you. Just keep in mind that YouTube is a huge site that gets a lot of traffic each day, so the more videos you have the more money you will be able to make.
Tips On Making Money With YouTube
Add Annotations To Videos – One way to make more money is to add annotations to your videos. The reason you need to do this is to make sure people have a way to click over and watch other videos that you created. Don't assume that once the person is done watching your video that they are going to watch another one of yours because YouTube places other people's videos on those pages as well. Keep this in mind and just know that in order to make more money with YouTube you need to get more people to see each and every video that you have.
Target Medium Competition Keywords – Just like if you were writing a blog post or trying to get traffic to your website, you need to target low to medium competition keywords. A lot of people make the mistake of trying to target the most competitive keywords because they offer the most traffic; however that is not the best strategy to follow. Just know that the more low to medium competition keywords that you can target, the more video views you will get. I know that it is tough to part in this strategy since you want traffic now; however, it does work and has been proven to work by many experts in the field. One other thing I would suggest is if you create two similar videos, then try to link them together as this will increase your views as well as their rankings.
Create Useful Videos – How many YouTube videos have you seen that were not useful at all? Most people go to YouTube in order to learn something or just kill time, so make sure you are giving the viewer what they want. What I highly recommend is that you never create a video that has no purpose because the odds of somebody clicking on an ad and earning you money are really low. Now, on the other hand if you can create a useful video that helps solve a problem, then the chances of that viewer clicking on an ad or your website link will be much higher.
Always Link To A Website – This is a no-brainer, you need to link to your website or at least an affiliate offer. By doing this you will make more money from your efforts on YouTube.
Short Videos Are More Productive – Lastly, I said this before but I am going to say it again – short videos are better. People don't have time to watch a 15 minute long video, so make them short and you will be able to make more money than if you choose to go the other route.
Making money with YouTube is not an impossible task; however, you need to put the time and effort into it. Most people who make money with YouTube have been using the site for years but that doesn't mean you can't make a decent income if you are just starting out now.  From my experience every 1,000 views on a video equals $5. That is a pretty good amount of money for something that you publish one time and then just leave. Now, it is your turn to go out there and make money with YouTube.