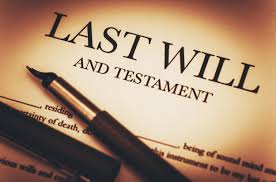 It's so important that we protect our family when it comes to money. After all, we want to ensure that our kids have the best chance in life. And if we are deep in debt, it won't be possible. Therefore, here are some things every parent needs to do to protect their loved ones on a financial basis.
Be careful with spending
It's so easy to go out and spend too much money. But if you regularly do this, you could end up putting your family's finances in jeopardy. After all, bills end up adding up and costing your family a small fortune. And then it's easy to spiral into debt which will affect your family in a big way. After all, you won't be able to pay out for things for your children that they desperately need. Therefore, it's so important to be careful when it comes to spending. Always check the accounts to see how much you can spend before you go to the shops.

Only get mortgages on homes you can afford
When you are looking for your house, it's easy to get carried away. After all, you might see a property you absolutely love for your family. But before you take the leap and sign, you need to think realistically about whether you can afford the mortgage payments. And if it means taking out a large mortgage over an extended period, you might live to regret it. After all, you will want to help pay out towards your child's college and wedding eventually. And if you are still have to pay off that house, it can leave you short of money. Also, if you passed away, the house might not get passed on to your children as you still owed money on the mortgage. Therefore, get a mortgage which won't leave you in debt!
Protect family with life insurance and a will
You also need to make sure you have set up life insurance and a will which will ensure your loved ones are protected if something did happen to you. After all, you don't want to think of their future being uncertain as you never sorted anything out before your untimely passing. Therefore, look into the different life insurances available; you can get life insurance without a medical exam if you don't want to go through much hassle. And remember to sort out a will so that you can ensure your kids get your money and home if something did happen to you.
Put money aside for a rainy day
It's also vital that you ensure money is put aside in a savings account every day. After all, if something happened and you urgently needed some cash, you have money there to ensure the safety of your family. For example, if you had an accident and couldn't work, at least you have money aside to struggle through for a few months! Therefore, set up a savings account and put money in there every month for the sake of your kids. And remember you could always consider investments. But as we said before, investments do come with a risk, so think carefully before doing this.
And remember to teach the children the importance of money. After all, these are valuable skills they will use for the rest of their life.