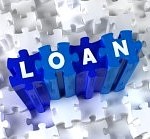 Variable loans are one of the most common types of mortgage loans offered today. The variable home loans are not like fixed loans. If you opt for variable loans, the rate of interest on your loans will vary with the market index. Thus, with these loans, you have the opportunity of paying lower rates when the market rates go down. However, you have to be prepared to pay higher rates of interest when the rates goes up. These loans add a lot of flexibility to the deal. You do have the option of paying lower introductory rates and additional payments. If you want you can pay off extra as an advance towards the loan.
What's the difference between fixed and variable home loans?
If you are applying for a mortgage loan you should consider the differences between choosing the fixed and variable home loans. With the fixed loans you are not required to worry about the increase in rates. The rates on the loan taken by you will be locked for the entire loan tenure. It makes budgeting way easier since you are completely sure of what you are repaying. However, one of the biggest problems of fixed home loans is that you are not able to make the most of the lower rates of interest in accordance with a rate drop. Another important factor to note is that you are often not allowed to make additional payments with a fixed rate without a fee or without limitations. As already mentioned above, variable home loans allow you to make extra payments without paying a fee, as well as without limitations. As well, if you are fortunate enough to see a drop in market rates during your own loan tenure you can save up a lot of money in interest.

As much as you are aware of the benefits of variable loans now, we would like to tell you about the different ways to save on your variable loans. After you go through these particular tips you can get in touch with Newcastle Permanent Building Society to find out more about home loans savings through NPBS
Aim for minimizing your loan term
Since the interest on your loan is charged on a daily basis it is very important to consider reducing the loan term. You might as well be required to pay a little extra every month for reducing the tenure. However, you will be able to recognize the true benefit of this move in the long term when you see that the interest (applicable on each day) has been significantly reduced.
It is always better not to fall for temptations of drops in rates of interest
You might as well be delighted to witness plummeting rates during your loan tenure. It gives you ample opportunity to save money until the rates rise again. However, it is better to keep your rates consistent since it would only mean that you are paying off your capital fast and are less affected by changes in the interest rates.
Avoid honeymoon rates
Refrain from dealing with companies which offer you lower introductory rates just to befuddle you with a series of hidden fees.