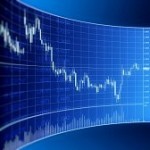 Individuals who get into forex often make at least a few mistakes before the first day of trading is done. That's to be expected. When you're learning something new, you don't have the benefit of experience. At the same time, you don't want to burn through your trading capital making stupid mistakes every day. Here's what you need to avoid to make sure your lessons are good ones.
Know When To Cut and Run
A lot of traders stay in a trade too long. This happens because they don't set firm rules before they start trading. This is an uncomfortable thing for most people to get used to, but you absolutely need to write out the rules for your trades before you open up your trading software.
Things like profit and loss targets, stop losses, and entry points for the day should be some of the first things you define. Having a set of definitions like this makes it easy to trade because all you need to do is play your trading "by the book." There's no emotional response to a market correction or a temporary setback. Trading becomes objective instead of subjective.
[click to read…]