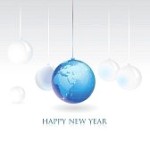 With the holiday season is in full swing you might as well take your marketing gimmicks several notches higher in order to lure more consumers. Make sure that in all this rush, you are not missing out on a string of unique marketing ideas that are easy on your pocket book and guarantee desired returns as well. Read on to learn more.
Business Greeting Cards
Sending out business holiday ecards is a time-honored tradition in the corporate world. For years, businesses have relied on these cards to connect with consumers on an emotional level. No amount of impressive holiday discounts can promise this (i.e. strengthening the emotional relations between you and your clients) for you! There lies the eternal uniqueness of this long drawn tradition. Besides personalizing your cards with custom messages and designs, make sure that you are mentioning your business offer at the back of the card. Include your company link and logo as well.
Get your uniqueness several notches higher by attaching a "Thank You" note to the card— signed by all your staff members! Make sure the message here is composed by you as well— no picking up stock messages from the internet!
[click to read…]