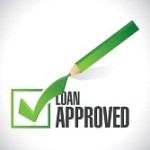 According to the latest statistics of the World Bank, the economic status of the Philippines has a mixed record. On one hand, there has been an overall increase in life expectancy, Gross National Income, per capita income, and IBRD/IDA operations approved over the years. But, there has been a gradual decrease in the overall level of statistical capacity, annual GDP growth, and current account balance. The World Bank also states that the economy of the Philippines is the 39th largest in the world, which is quite an impressive number and in recent years, it has emerged as a market in both the import and export domains.
With a fast-developing market, the cost of living has also increased. Because of this, making loan in the Philippines is very difficult. Whether you are a small business owner or private individual seeking to build a house or buy a car, you will definitely seek major loan at least once in your life. However, applying for a loan isn't that easy. It takes a lot of comparison, calculation, and pooling up of resources to get it written on paper. It also does not ensure that your loan will be fault free. Therefore, for the benefit of the progressive Filipino, I have listed the top 5 mistakes people made in taking out a loan and some guidelines on how to avoid them.
Not comparing different loans
In the capitalist economy of the Philippines, there are a multitude of banks, corporations, and insurance companies trying to sell you their loan-outs. You may come across many advertisements proclaiming that their company has the lowest interest rates and most trustworthy loan schemes. You could also have an agent visit and convince you to trust their customer first scheme and buy a loan from them. This is actually where most people make their biggest loan mistake.
Whenever you go out to buy a loan, you have to check, cross-check, and double-check with at least a handful of other companies. There may be many other companies with lower interest rates and better down-payment schemes that you do not know about. Although it is always better to go and consult with the company's representatives regarding loans, you can also use online loan comparison sites like moneymax.ph and moneymonster.ph to compare loans. You might not believe the amount of money you could save by doing this very simple step.
Not doing proper research
Getting a loan is a big deal. Therefore, you need to be completely certain that you can trust the company you will be lending money from. Before applying for a loan, you need to do proper background checks on the company you are going to take a loan from because even with low interest rates and simple payment plans, there can be other factors that could turn the whole table around. For instance, some companies have hidden costs like extra fees, closing costs, and so on. Some have bad customer service and some have inconvenient formalities and procedures. Another important thing to keep in mind is the customer's satisfaction. Do check online blogs and forums for what people have to say about them. This goes a long way in evading potential problems..
Not reading the paperwork properly
This has to be one of the MOST common mistakes people make in dealing loans in the Philippines. It is true that reading the terms and conditions may be painfully boring and time-consuming and you may feel like you do not have time for such trivial things in your busy schedule, but this is where you could go really wrong. Many companies have some T&C's that differ from the average loan scheme and some which could get you into a lot of loss or trouble. So try to take some time for this little boring issue that could save you from a lot of future frustration.
Overestimating payback
You may easily feel that if you have a decent job, a well-paying salary, and a constant source of income, you could pay back the loan easily, but think hard before finalizing your plan for payback. Have you correctly estimated your monthly expenses? How much of your earnings go into savings? How many extra expenditures will you have to face during festivals, family functions, and in event of any emergency? Before finalizing your scheme, take your time to consider your earnings, expenditures, and targeted savings and then choose the payback scheme you think is best for you.
Lying about one's income
Normally, anyone in their right mind would not do this considering the risks associated with it. In the long run, you will probably face a lot of problems paying back the sum of money and even if you do not lack sufficient funds, you are highly likely to get into trouble, if caught. Your loan could be cancelled and you could be made to pay a large fee as fine. Therefore, it is always wiser to be honest about your income.
Many Filipino people handle things in the wrong way when it comes to borrowing funds, and this has got to stop. So, I have prepared this list to help you stay at the top of the loan game. Choose your loans wisely, read them through and do your best to pay them back. We wish you all the best for reaching your dreams and your goals.
About The Author
Maricor Bunal has been a Project Manager and Content Writer for a long while. Her passion in writing is her main drive in crafting articles that are engaging, informative, and meaningful. Her partnership with Loan Solutions PH has given her a whole new opportunity to take writing to a whole new level.