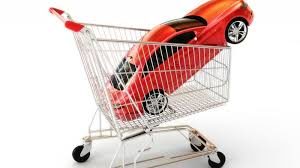 It doesn't matter if you are buying a new or used car, you still want to find the best possible vehicle for the best price. In fact, that can be the most time-consuming part of car hunting. However, there are things you can do to help you find the best price while still getting your hands on a good car.

What Car Do You Want?
Before you start trawling through the ads looking for your car, you need to decide which one you want. The best idea is to write a list of the things you would ideally like and then match this against possible cars. It should give you a rough list of those cars that match your criteria. You also have to factor in the cost of running the car, as you don't want to buy something that you cannot afford to run.
Finding Out a Fair Price
Once you have your list of cars, you can start to determine what a fair price would be. You can look for new or used cars depending on your preference and your budget. It is a good idea to have the prices in mind when you start looking as this will give you a good indication as to the deal the dealer is offering. It is also important to ask what else comes with the deal; they might be able to add additional incentives to get the sale.
Use the Competition
There is no harm in using the competition to your advantage, try getting some free quotes from a few of the garages and dealerships you visit. If they know that you are asking other dealers as well, they may well be in a position to try and make their quote the lowest. There are websites which can give you the local pricing for the car you want, and this can take some of the legwork out of the process.
Get Out There
Although there are lots of ways that you can find a car online, it can sometimes be best to go out and start looking at cars on the forecourts. For example, if you have seen the perfect stylish car at Mercedes-Benz Scotland then it's a good idea to travel there and take a look at it in person. It will give you a better idea of what the car looks like, plus you can have a seat in it and perhaps even take it for a test drive. You never know, there may be another car there that you like that you didn't see online.
Negotiations
Once you have found the car you like, it's the best time to start negotiating. Many dealers expect this from customers to there is no need to feel embarrassed. Be calm and thoughtful and think carefully about what they offer you.
With good preparation and a certain amount of good fortune, you should find the car that you want. You should have also managed to get a good deal as well.