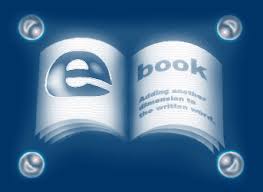 If you know much about E-books, then you know that you can easily make money over and over again. The trick to making money from E-books is to make sure they are on a topic that people will want to read about. For example, if you are writing an E-book on a small niche then you won't have a lot of sales, however, writing an E-book on fitness or home improvement will get you a lot more sales. So, that is the key to making money from E-books but now you have to find the best E-book to sell.

Write your own e-book.
Here is what I recommend – write your own E-book. No, this is not the cheapest way to go since you will have to spend a lot of time writing, however, you can cater your E-book to an audience of your choosing as opposed to buying an E-book along with its resale rights and promoting that one. What you will quickly figure out is that E-books are tough to sell and if they are really not worth the price that you are selling them for, then it is pointless to try making money with this method. This is why I suggest that you write the E-book yourself and make sure it is as good as it can be.
Now, in order to help you write an E-book that will be worth selling I have provided a few tips for you. Just make sure you follow the tips as they will help you create the best product possible.
Tips For Writing An E-book
Do Plenty Of Research – One of the best things that you can do when writing an E-book is to do a lot of research. The reason you do this is to make sure you know as much as possible about your topic. Even if you know a lot already, it is still a good idea to do more research so that you are adding value to what is already out there on the market.
Edit Multiple Times – Something that many people forget is to edit their E-book more than once. What you need to understand is that you may catch a few errors the first time but as you start adding more content and making changes you could make another mistake. This is why you should always edit more than once.
Keep It Informative – This is very simple but you must keep your E-book informative. A lot of people like to fill it with junk but you should avoid this and make sure every sentence has some value to it.
When writing an E-book you must do the three things that I listed above.  Now that you are thinking about writing and you have an idea of what you will write about – get out there and go do it. Trust me, you will be glad that you wrote an E-book to help educate others on a topic that you are passionate about, and besides, although it will take time, you will eventually make money on it too, if it's a good one.  Good luck!