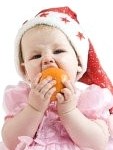 If you are looking for ideas on how to spend more quality time with your family this holiday season, there is a great article titled "50 Free & Frugal Ideas For Holiday Family Bonding" that I would recommend you read.
The article has an extensive list of ideas of ways to do crafts with your kids and provides links to several websites for further details.  There are also links to a variety of websites that can help you get your kids interested in various home improvement projects.  Why not be productive while bonding!

For those science buffs out there, the article also lists several online resources that will give you ideas on how to do science projects with your kids.  And for those more inclined to enjoy the holiday season for its goodies, you will enjoy the section of websites that provide ideas on cooking with your kids.
The last two sections provide links to websites for games, activities, and outings that you can do as a family this holiday season.  The author has obviously put a lot of effort into finding 50 links, one for each idea.  If you are out of ideas for how to entertain your kids on a budget this Christmas break, then I would definitely recommend that you check out this article and put some of the ideas into action.
Have fun connecting with your kids!