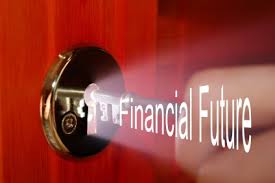 We all know the importance of looking after our families. If you are naturally the mothering type, you are probably already accustomed to providing for your family on a daily basis, and always being there to take care of them. In fact, it's probably what a large bulk of your time and energy goes on.
But what do you do if you are no longer there to fulfill all these duties and take care of your loved ones in the way you are used to doing? Most of the time it doesn't bare thinking about, but the reality of life is that it is very precious, and one day you will no longer be around to make sure that your family is safe and comfortable. It is for this reason that you will, at some point, need to take some steps towards securing your family's future for when you may not be around, or if something should happen to you. Here are a few ways in which you can do so.
Saving money
Even though it can be very difficult to put money aside (the cost of living is rising, after all), try your best to build up some kind of savings account for your family. This could be viewed as emergency money, or you may decide that it can be dipped into for big events such as weddings or vacations. You don't even need to add in huge sums of money on a frequent basis; if you start a saving account for your kids when they are born, and just put in ten dollars a week, they will have a nice little pot to get them going by the time they reach their teenage years.
Getting life insurance
Life insurance plans are something many of us don't like looking into, usually because of the morbid nature that surrounds them. But try and get past this, as a life insurance plan can take a lot of stress off your family if something does happen to you. Do a little bit of reading around – for example; you may want to take a look at post office life insurance reviews, to see if a policy like this meets your needs. Funerals, burials, and headstones can all come with a hefty price tag attached – so take some of the pressure off your loved ones to fund all this themselves by taking out a life insurance plan.
Writing a will
Like life insurance, wills are that kind of thing that many of us put off sorting out until we are quite old. But it's never too early to write your will, and doing so could mean a lot less hassle for your family if something bad did happen. Once you have children, you should consider writing a will, as you will probably want the main bulk of your money to go to them. You can also specify other things in your will, like the kind of things you want at your funeral, which can be a weight off your and your family's shoulders.