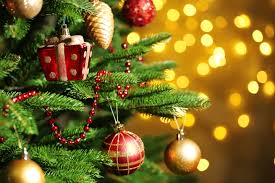 Christmas is just over three months away.  Three months sounds like a lot of time – but 90 days doesn't. Below are some tips for getting ahead of the game financially this Christmas so you don't find yourself caught off guard during the hustle and bustle of the holidays.

When it comes to saving money, no introduction to the content could be short enough, so without further ado:
Save
Of course, many people will offer a plethora of ways to gain money when it's required, but not many will emphasize the tried and true method of saving in advance. This is because it's likely overtly obvious. Saving money is a skillful art, however, and can be achieved in many ways. In fact, industries thrive on offering savings because they help expose their operations to a much wider audience. For example, in the preparation for Christmas, switching up your weekly shopping routine, using coupons found for wholesalers can save you so much more money on your grocery bill it's hard to believe. Not only this but buying certain food items for the big day itself in advance, such as freezing a turkey and vegetables, can help you avoid the Christmas rush and the inevitable price hikes.
Loans
If you have good credit, a loan over the Christmas period could help you in a variety of ways. Not only that, but it can help prevent you from going without. It's likely that over Christmas you will overspend in the effort to spoil your kids and make the period one to remember. Not only that, but finding a positive signature.loan will help you ascertain your repayment schedule, helping you know well in advance the preparations you need to make to cope with this financial demand after the holiday season has finished.
Attend Another Christmas Meal
You are not always completely isolated at Christmas. This is often the best time for families to come together and have fun experiencing what the spirit of Christmas is all about – friendship, fun and open listening. However, attending another family meal can help save you plenty in food costs, and that's not a bad idea either. And, taking a break from being the solely responsible cook once in awhile can help you spend Christmas where you deserve it, on the sofa with a nice drink and a belly full of good, hearty food.    
Team Up On Gifts
Instead of purchasing many smaller gifts for your children, teaming up with your spouse or another relative to purchase something sizeable can be just as rewarding a gift for a child, and this way you can meet the financial demand together, hopefully saving money in the process.  Purchasing items of this kind often allow for a longer product lifespan, lessening your need for maintenance, repairs or even replacement.
With these tips, your Christmas is sure to be wonderful, memorable, and financially reasonable.