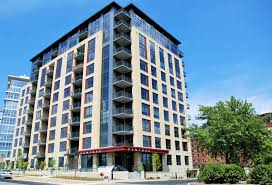 People often think apartments are for bachelor's or people living on their own. But, did you know an apartment can be perfect for your family? Not convinced? You will be after you've read the article below:
Close-Knit Community
One of the main benefits of apartment living is the community aspect. You'll be living in a building along with many other people and families. It's very easy for you and your children to make new friends. People that live in the same apartment building are generally very nice to one another. I think it's because they all live so close to one another. You know that it's better off if you get along, rather than have everyone at each other's throats.
The good thing about living in such a tight community is that it's a nice place for your family to grow up. Your kids could have best friends a stone's throw away from them; it can be great! Life is a lot better when you surround yourself with other people and families. You never know when someone in your apartment building can help your family out!
Cheaper
It's not rocket science, but renting an apartment is cheaper than buying, or even renting, a house. This is largely down to the fact that apartments are smaller. But, you can still find a 2 bedroom apartment for rent, that is big enough for a three-person family. You have the bedrooms, a kitchen, living area and bathroom. There's enough space in the apartment for you all to be comfortable.
Unless you have a big family, it makes more sense to save money and rent an apartment. The rent is sometimes very cheap and a much better alternative to paying lots of cash upfront. Many people end up in debt when they buy a house, because the cost is so much. If you pick an apartment you can afford to pay for, it will work out a lot cheaper for you.
Safer
Living in an apartment complex is actually much safer than having your own house. For starters, apartments are regularly checked for any health and safety issues. A landlord can't put apartments up for rent if they aren't safe for human use. Also, you get two layers of security with apartments. You have the door to the building, which will require a key to unlock. Then you have the door to your apartment, which will require a different key to unlock. If someone wanted to break into your apartment, they'd have to try and find a way through two doors. Not to mention walking around the building trying to find your place without being spotted by any other residents.
Also, some apartments come with a garage for residents to park their cars. This keeps them off the street and ensures your car is in a safe place! In general, apartments are far safer than houses.
So, after reading this article you're probably liking the sound of renting an apartment! They have many benefits, if you think an apartment is right for your family, then go for it.