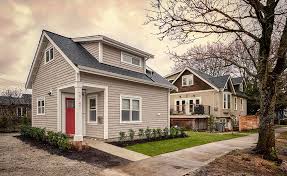 In this day and age, owning something is not always the best solution. Instead of owning something you have the option of renting or gaining access to it in entirely new ways. Here are three things that you might be better off not owning.

Entertainment
Streaming services like Netflix have more or less rendered owning physical movies and TV shows pointless. Instead of having your shelves packed with TV shows and movies that you rarely watch, you can instead pay a monthly subscription to Netflix and gain access to an excellent catalog of curated content. There is the chance that you will still want to buy and own your favorite films and TV shows in case Netflix doesn't have them, but for the most part, there is no need. Netflix isn't alone in this type of service. The same is true for video games. Things like the PlayStation 4 offer a service called PlayStation Plus where you gain access to new games each month for a yearly fee. If you stop paying this fee, then you lose access to those games, but if continue your payments then you can quickly grow a catalog of hundreds of games to enjoy.
Car
Buying and owning a car can be expensive, and it won't be for everyone. Instead, you might find that you don't need a car at all. If you live in a city, most of your travel will be done through public transport as you try to avoid the busy commuter streets. However, if you do need a car, then you can always lease one through one of the various car leasing companies (http://www.intelligentcarleasing.com/deals). The benefit of leasing that you pay for the car monthly and don't have to pay a large upfront cost of a car or worry about getting finance in order to pay monthly. This method might be perfect for you as it also means that you don't need to worry about car maintenance either. It could be worth looking into whether it is worth you giving up ownership of a car in favor of leasing.
House
Buying and owning a house is expensive. Saving for a deposit can take years and even then you will need to make monthly mortgage payments. This means that it is the reality of many people that they do not own a house and don't the opportunity to either. However, even if you have the option, it might be best for you not to buy a house. Again, if you live in a city then the prices of real estate will be astronomical, and it will be far cheaper for you to continue with your current rented situation. You also might enjoy the freedom that comes with living in a rented property. It means that should you decide to go traveling in another country at the drop of a hat, then you can put all of your belongings in storage and jet off to wherever you choose. If you own a house and are making mortgage repayments, then things become a lot more complicated as you have made a commitment.