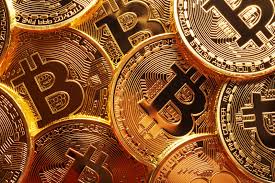 While the financial world is anything but predictable, few innovations hail such a change as bitcoins. Only entering public consciousness in 2008, the bitcoin is a relatively recent discovery, and as such, its full impact on the way we think about currency is yet to develop.
As with any major shift, many are keen to capitalize on the opportunities this new form of digital currency could offer. But before this can happen, there are 4 things you should know about bitcoins.
Who Invented the Bitcoin?
The identity of the bitcoin's inventor is still a matter of some interest. The shadowy figure named Satoshi Nakamoto has never appeared or been photographed by the press, and was claimed, in 2016, to be an alias for Australian entrepreneur Craig Wright. Initially convincing, Wright's story eventually crumbled under scrutiny, and while he maintains his claim, the larger bitcoin community has deduced his proof inadequate.

How are Bitcoins Produced?
Bitcoins are never printed, and are not representative of gold or silver reserves – unlike traditional currencies. Instead, complex mathematical procedures "mine" bitcoins, which are then ready for use. The formula for bitcoin production is open-source, meaning that theoretically anyone in the world can access it and mine their own bitcoins. However, every bitcoin produced and transacted is accounted for in a central ledger, after being verified by the bitcoin network.
How Can You Get Bitcoins?
One easy way of obtaining bitcoins is via the Blockchain website. After a simple process of setting up your account, you will be able to buy bitcoins directly at a current market price of approximately $905. Alternatively, an investment in purpose-built hardware, and a good amount of required reading can furnish you with all you need to begin mining for yourself. For those desiring an in-between option, there are many companies that take on a portion of the complexity involved in mining on their customer's behalf.
Where Can You Spend Bitcoins?
Many of the most forward-thinking companies accept bitcoins as legal tender, with some even offering incentives. A click to the website of gaming provider VegasCasino.io will reveal a generous offer of up to 1000 mBTC (one millionth of a bitcoin) for signing up to play their casino games. From here, you can place bitcoins directly from your browser, obfuscating many of the difficulties and transfer times entailed by regular currency. There are many guides to help you find where your bitcoins can be spent, including the aforementioned casino provider, Expedia, Overstock.com and dating website OKCupid, so it's worth shopping around to find the companies that are going to reward your adventurous spirit.
The bitcoin project is still in its infancy, while its creator remains a mysterious figure. But the largest unknown in the equation is bitcoin's lack of association with any government or regulatory financial body. This means there can be no intervention, management, or indeed any inorganic influence on how bitcoins fit into the world economy – although, as we've established, bitcoins are secure and impossible to fake even without such a body thanks to the technology behind them.
What this means for other currencies is still unclear, but there is one more part to this story. The total number of bitcoins that can be produced – owing to a particular of the mathematics from which they are derived – is 27 million, with nearly 2 million already having been discovered. So, if you are interested in seeing what bitcoins has to offer, now is the time to act.